Widen your lens and capture the moment
May 8, 2023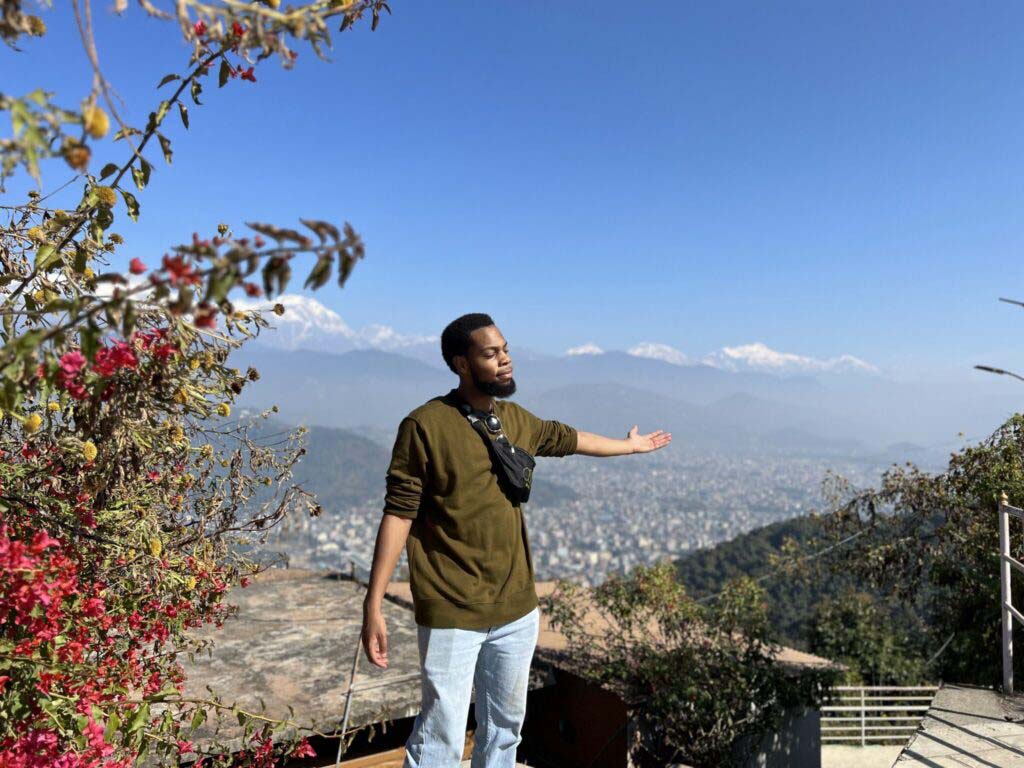 Studying abroad is a perfect way to introduce yourself to international travel and unique experiences. It is one of the best decisions I have ever made, and the adventure I had that will stick with me forever. I did not even consider studying abroad until October 2022, only a few months before I left for my trip. As a senior environmental studies major, I could only pick a winter or spring session for the study abroad program. Since college is so expensive, I never considered studying abroad when I attended Reynolds Community College (RCC), or when I transferred to Virginia Commonwealth University (VCU). Honestly, it was never certain that I could attend my study abroad program with its high cost. I thankfully became a Gilman Scholar Alumni after winning the Benjamin A. Gilman International Scholarship. I also won the VCU Presidential International Education Award and received support from the Center of Environmental Studies as well. These factors were crucial to my participation in my study abroad program. If you are interested in studying abroad, I recommend looking for any support you can get for your potential trip. There are resources on campus including the Global Education Office, the National Scholarship Office, VCU Student Financial Services, and more. I hope my study abroad tale inspires you to seek out your own abroad experience.
I attended one of George Mason University's unique study abroad programs entitled "Conservation Storytelling." This program is a two-week-long, J-term trip that teaches students film and photography techniques in order to effectively communicate the importance of the conservation efforts happening in our world. Being able to practice these skills in a place like Nepal, home of the eight highest peaks in the world, was an incredible experience. The beginning of this trip starts when you land in Kathmandu, the capital of Nepal, and continues to Pokhara, Astam, Marpha Village, and Chitwan National Park. During this time, you will be exposed to Nepali culture and bear witness to a range of landscapes such as river valleys, waterfalls, grasslands, jungles, lakes, and mountains.
Each year the program's final project involves the class working together to produce a short documentary and in turn provide a real filmmaking experience. For example, in a previous session, one class made a documentary about the melting snow-capped peaks in Nepal. My class focused on the tiger conservation happening in Nepal and witnessed endangered species like the Asian elephant and the greater one-horned rhino. Although I'm sure they spotted us, we were not able to catch the rare sighting of a Bengal tiger in the wilderness of Chitwan National Park. We did, however, get the chance to see other amazing animals such as boars, common kingfishers, gray-headed fish eagles, sambar and barking deer, gharials, racket-tailed drongos, monkeys, and more. In south-central Asia, there is a goal to double the Bengal tiger population and Nepal has succeeded in completion of this major feat. My class had the opportunity to interview park rangers and non-profit officials that are champions of conservation efforts to discover how Nepal achieved this success. I'm hoping to share the documentary we created very soon.
Overall, visiting Nepal was an eye-opening experience for me. This was not only my first time outside the United States, but also my first time on an airplane. I don't think I could have picked a better first-time trip out of the U.S. Laying my eyes on the breathtaking Himalayan Mountains, seeing unique plants and animals, wandering about in a new culture, and meeting inspiring people like Maya Sherpa, rekindled the sense of wonder I felt I lost in the past few years. It is easy to get caught in the constant grind of everyday life and I am guilty of this as a full-time student with two jobs and extracurricular activities. This trip reminded me to pick my head up because there is much more to see in this world. Before, during, and after my time in Nepal, I took time to reflect because I could not have imagined myself there in the past.
I hope what I shared has encouraged you to seek out your own adventure and study abroad. The new perspective I gained on this trip was invaluable. It's a chance to discover more about yourself and the world around you. Once I returned home, my desire to travel again increased tenfold, so I'm planning my next adventure right now.
I hope to see you out there.